First Edition TB8-SEDS
Custom Commisioned Desk Cabinet Styling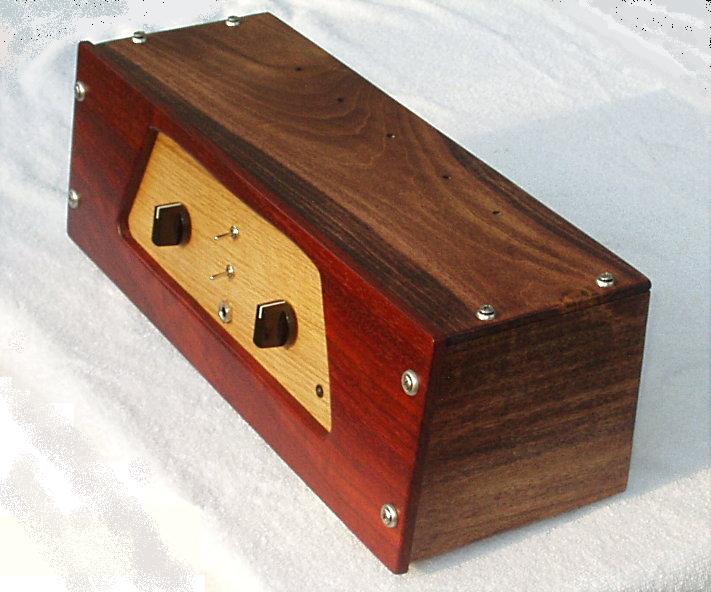 The prototype TB8-SEDS was built into this custom designed
multiple contrasting wood cabinet based on the client's styling suggestions.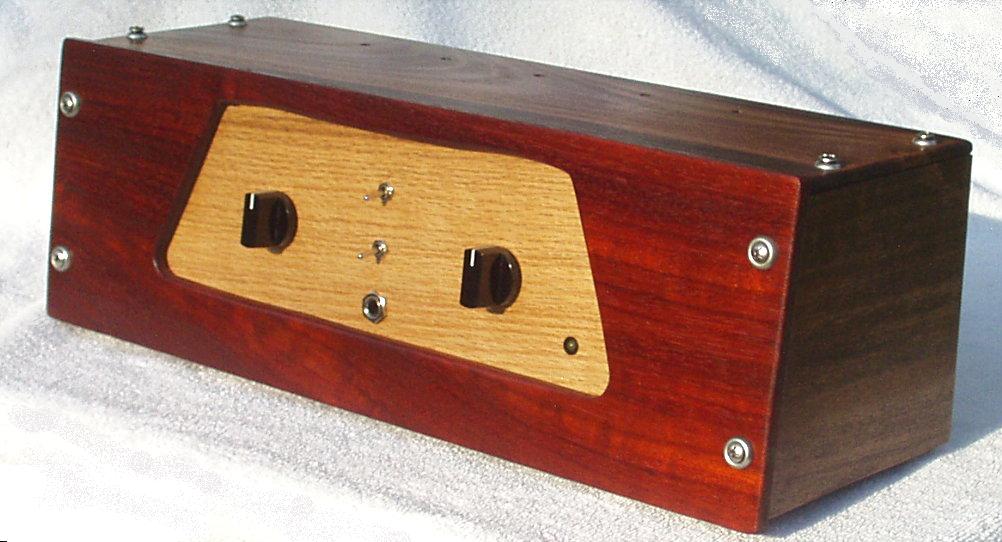 While there are quite a few "hidden wonders" on the inside of the cabinet ...
The exterior cabinet itself is quite unique being fashioned from four different contrasting wood styles.







The control panel is made from traditional "Red Oak" ...
in-laid behind sculptured Padauk ...
with the top, sides and bottom made of Mahogany finish Poplar.







For additional contrast ... the rear panel is made with natural finish Poplar.
Note the small ventillation holes on the top cover and rear panel for necessary air circulation.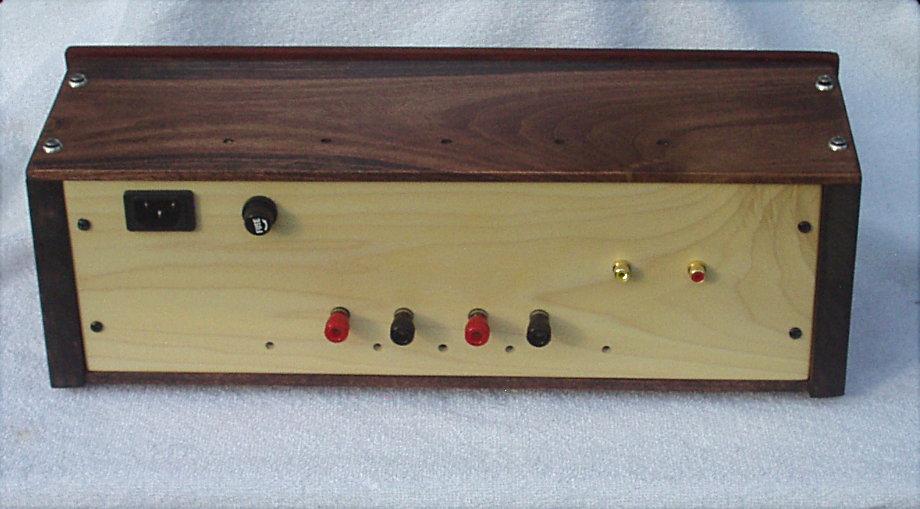 Underneath the cabinet (not seen) are four heavy-duty rubber feet ...
which cushion quite a lot of weight.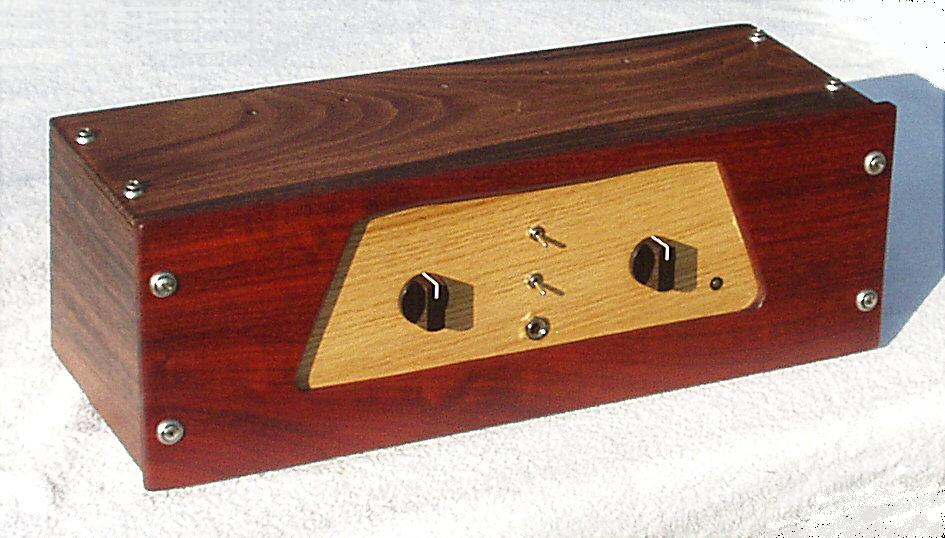 Although a rather compact cabinet ...
at 17" x 6" x 5 1/2" ...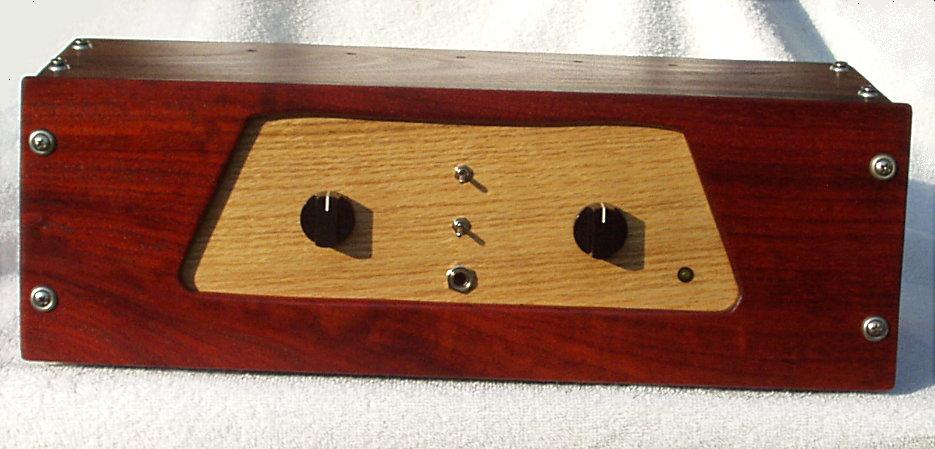 With the huge toroid AC power supply transformer ...
and the massive heat sinks for each channel ...
along with the heavy duty support components ...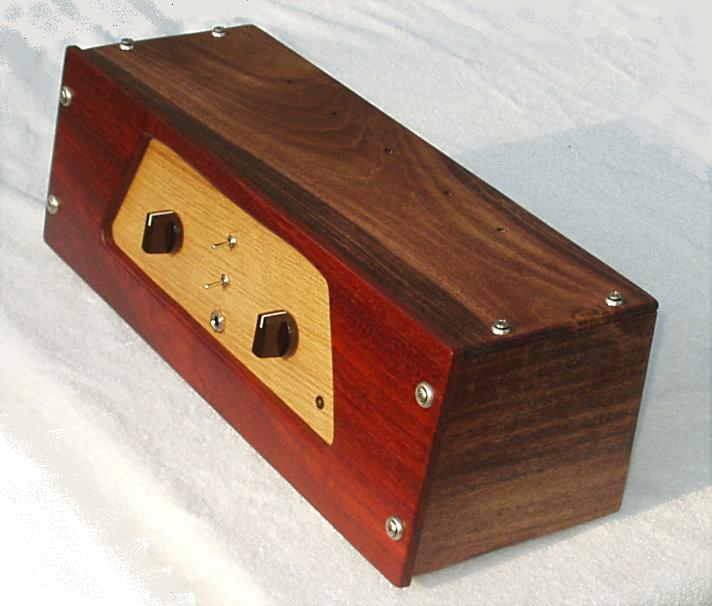 The TB8-SEDS weighs in as, by far, the heaviest unit in this size range ...
that we have ever constructed!
Naturally extra attention to interior reinforcement was required ...
to secure it for its long flight to its new home in Norway.