Contrasting American Red Oak Cabinetry ...
and Exotic Padauk Faceplate ...
make a very pleasing combination that we have nicknamed ...
"PedOak"

Contrasting cabinetry has become popular by client request at DaviSound ...

This particular combination seemed like a sure winner ...
since Padauk is our most Popular exotic for faceplates ...
and blends so nicely with the tradtional Red Oak interior cabinetry.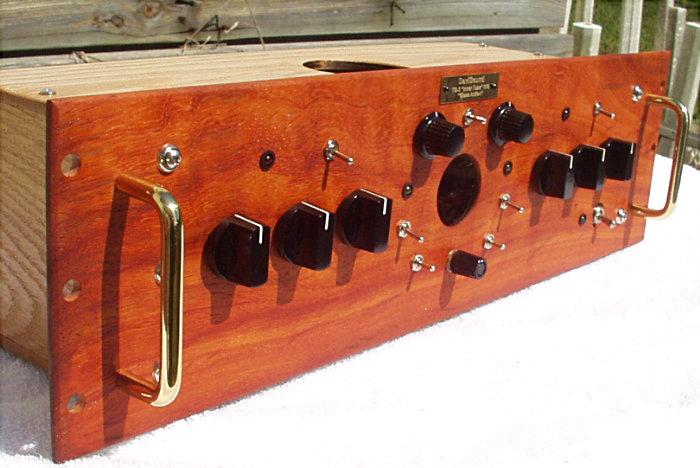 The first "PedOak" Tool Box is our popular TB-3 - "WG"!
This is one special "Tool Box" from all angles ...
It looks especially nice and it certainly sounds and performs especially nice!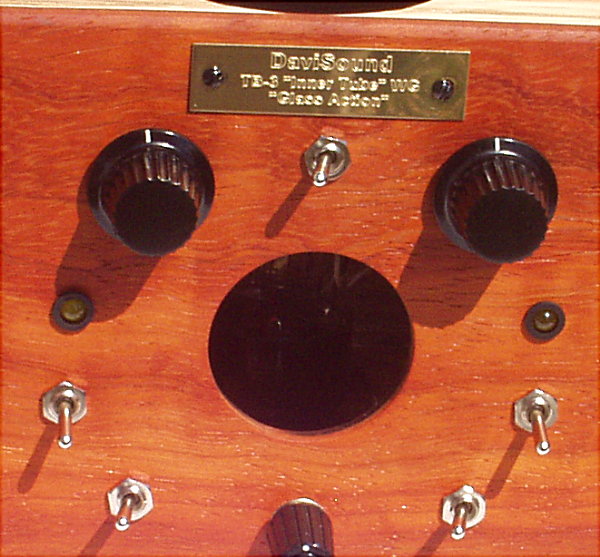 Up Front ... LARGER THAN LIFE!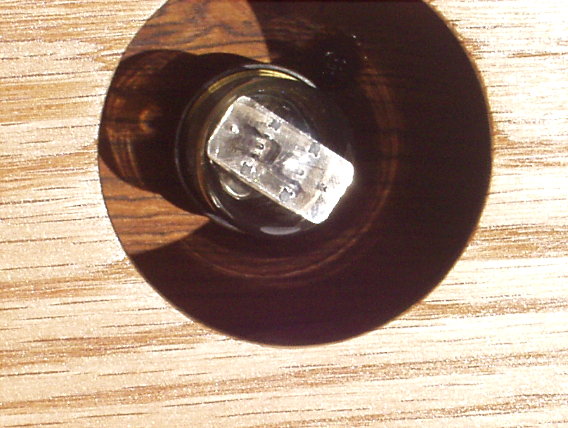 Likewise for the tube port ...
This one a large octal 6SN7 resting on it's own "floorboard" ...
Itself made from another contrasting piece of rare, exotic beauty ... Cocobolo!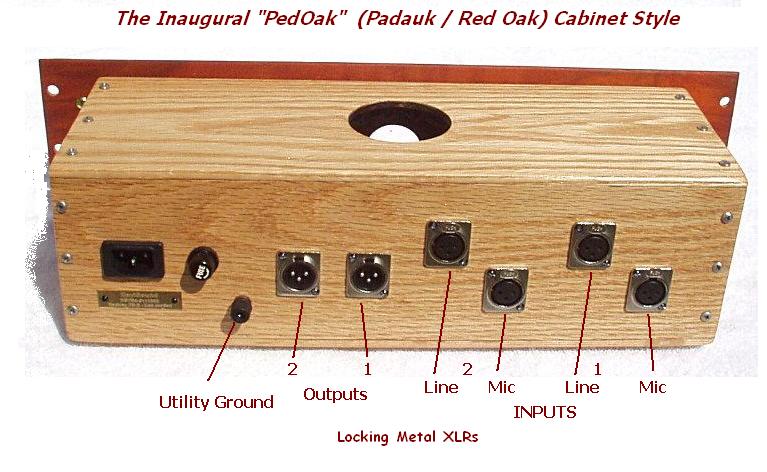 You can now order your own "WG" Tool Box in "PedOak" ...
Or ...
Dream up your own exotic combination of exotic woods!
Either way ...
THE WOOD LIVES ON ...WITH DAVISOUND !
Please use your browser "back" button to return.