"Mix MASTERpiece ?"
All photos text and complete concept copyright 2012 © by DaviSound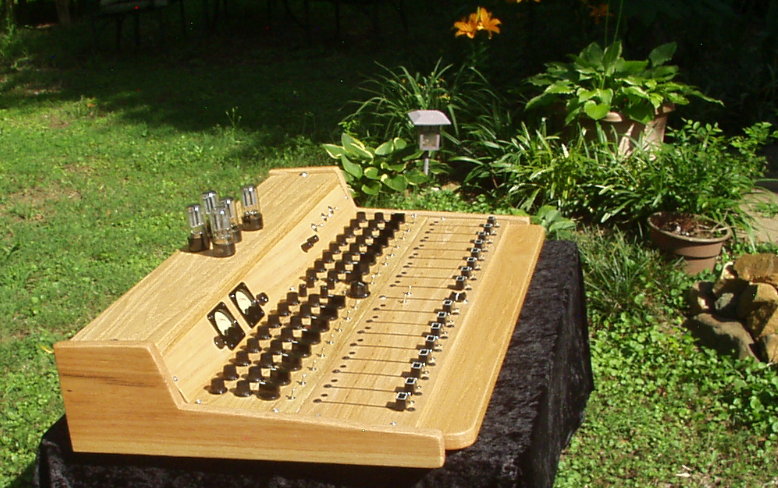 At home in the garden ... this is not your "garden variety" mixer!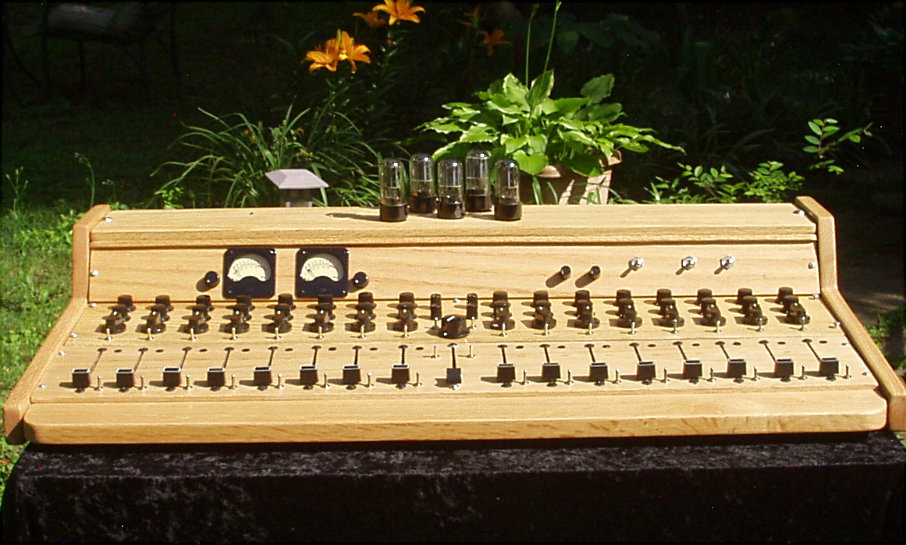 The commissioner of this new piece once called it a "masterpiece" after seeing some early reference snapshots ...











So since we always like to name our custom pieces and had not thought of a name for this one ...
we just started referring to it as the "MixMaster" ... and so it is!











The focal point of this 16 channel, line level mixer is the unique, open air, tube cluster ...
Five 6SN7 dual triodes, or in this case, the Russian 6H8C versions.











This little all wooden beauty, made entirely from natural Red Oak, gives new meaning to the term mixing "board"!











Eight channels to the left of center master section ... and above them two Sifam retro style VU meters.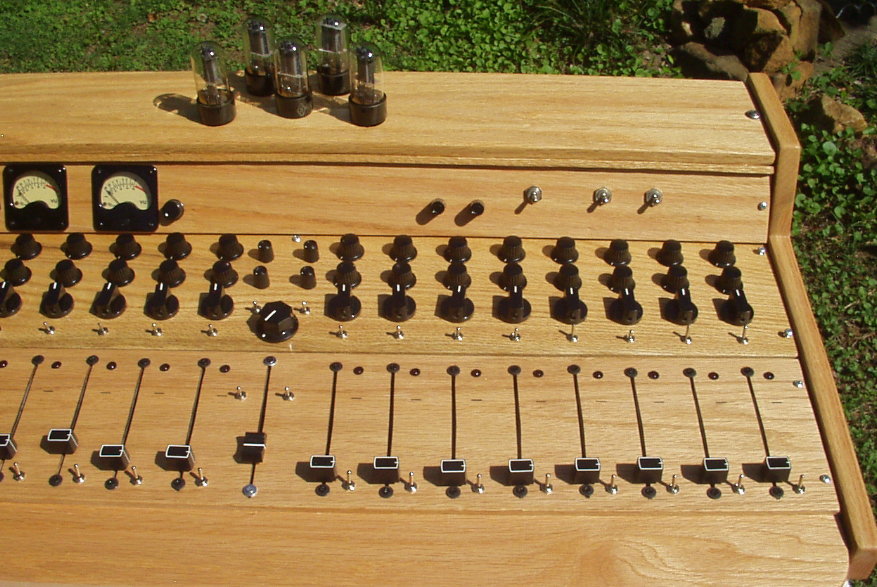 Eight channels to the right of center master section ... above them the main toggles for AC power on and DC standby ...
along with switch and controls for "harmonics" trim for the "inner tube" circuitry in ther output driver stages.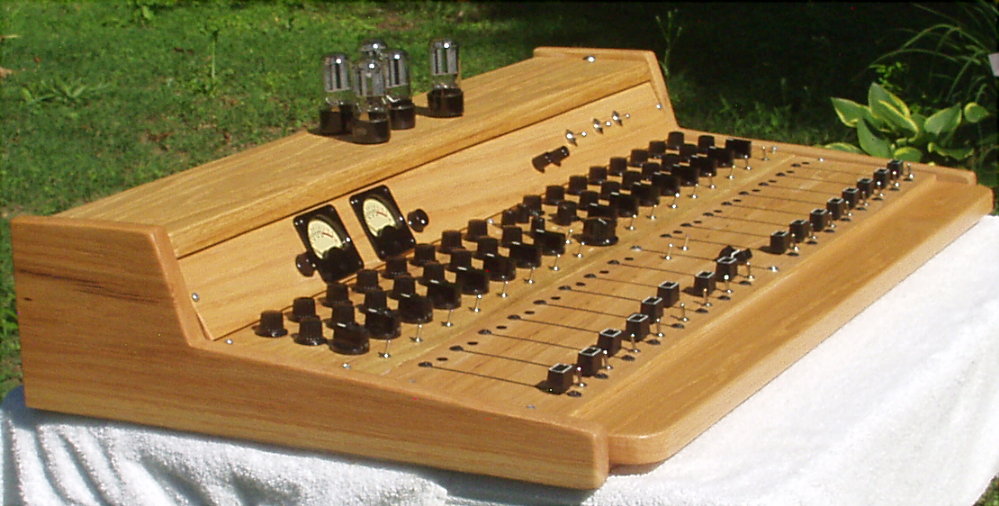 The "MixMaster" is the first unit to employ, appropriately, the new Vacuum tube MPT "MasterPiece" Tube circuitry ...
configured as triode operational amplifier active summers for the mixing stages.











The rear connector panel provides for selecting either the internal power supply or an outboard DC unit with the flick of a switch.
There is also a small window beneath the fuse holder that allows access to an internal toggle to select either
110 volt AC or 220 volt AC operation for the IEC power cord input jack.











So ... could this latest culmination really be our "MasterPiece" to date?
Perhaps ... but wait until you see the other two "wooden wonders" ...
entirely unique unto themselves ... which are being readied to follow!











We believe we continue to grow some interesting things in our garden as of spring, 2012!